Bulbul
Regular price
Sale price
$30.00 SGD
Unit price
per
Sale
Sold out
Degreasing Formula

Perfect Gifts for House Warming
Plumage:
3 x Dishwashing Soap Bar
1 x Plant Derived Sponge

Nesting:
3x Dishwahing Soap Bar
1 x Diatomite Drying Soap Dish
1 x Plant Derived Sponge

Formulated to cleanse tough grease even with room temperature water yet gentle on the skin. Able to apply on fruits and vegetables.

+No Paraben
+Vegan
+Natural Origin
+Glycerine
+Cruelty-Free
+Zero-Plastic
+Biodegradable
+No Added Colouring

Made in Korea


Scent
Peppermint
Directions
How to use:  Rub Dishwashing Soap Bar to wet sponge a few times to lather up. Use lathered sponge to scrub dishes and utensils to remove food and grease. Wash dishes and utensils thoroughly with water after scrubbing. 
Shipping 
Ships from Singapore
Delivery between 2-3 working days
Ingredients
Elaeis Guineensis (Palm) Oil, Water, Cocos Nucifera (Coconut) Oil, Sodium Hydroxide, Vitis Vinifera (Grape) Seed Oil, Ricinus Communis (Castor) Seed Oil, Helianthus Annuus (Sunflower) Seed Oil, Sodium Bicarbonate, Zea Mays (Corn) Starch, Sucrose, Sodium Chloride, Mentha Piperita (Peppermint) Oil, (Limonene)
Care information

(1) In case of side effects such as rashing swelling and/or itching while using this Dishwashing Soap Bar, consult a dermatologist immediately. (2) In case of irritation when in contact with eyes, rinse off immediately with water. (3) Keep out of reach from children. (4) Avoid storing under direct sunlight.
Share
View full details
Why Bulbul Dishwashing Soap Bar?
Made for Locals

Formulated to cleanse greasy South-east-asian foods under cold taps.

Certified Vegan

Certified Vegan by strict standards of KVCS

Biodegradable

All parts of the soap including the packaging are biodegradeable. They will be broken down by nature and does not harm the environment in the process.

Cruelty-free

No animal driven ingredients or testing on animals.

Natural Glycerine

Suitable for sensitive skin. Able to do the dishes without wearing gloves.

Fruit & Vegetable Washing

Able to use on fruits to to cleanse the wax coating before eating.

No Plastics Used

Soap is made with no use of single-use plastics making it. Packaging is soy inked and printed on bamboo paper.

Better for Environment

Compared to liquid soap manufacturing, Bulbul's soap bars cost 10 times less carbon footprint to produce.

No Surfactants

Free from harmful chemicals, like parabens, phosphates and sulphates.
How is it Different?
Bulbul Dishwashing Soap

Cleaning Agent:
Fatty Acid (Plant Derived)

Preservatives:
No Preservatives

Plastic Use:
No Plastic


Environmental Impact:
Low

Typical Liquid Detergent

Cleaning Agent:
Surfactants (Synthetic Chemicals)

Preservatives:
Used in Most

Plastic Use:
Yes


Environmental Impact:
High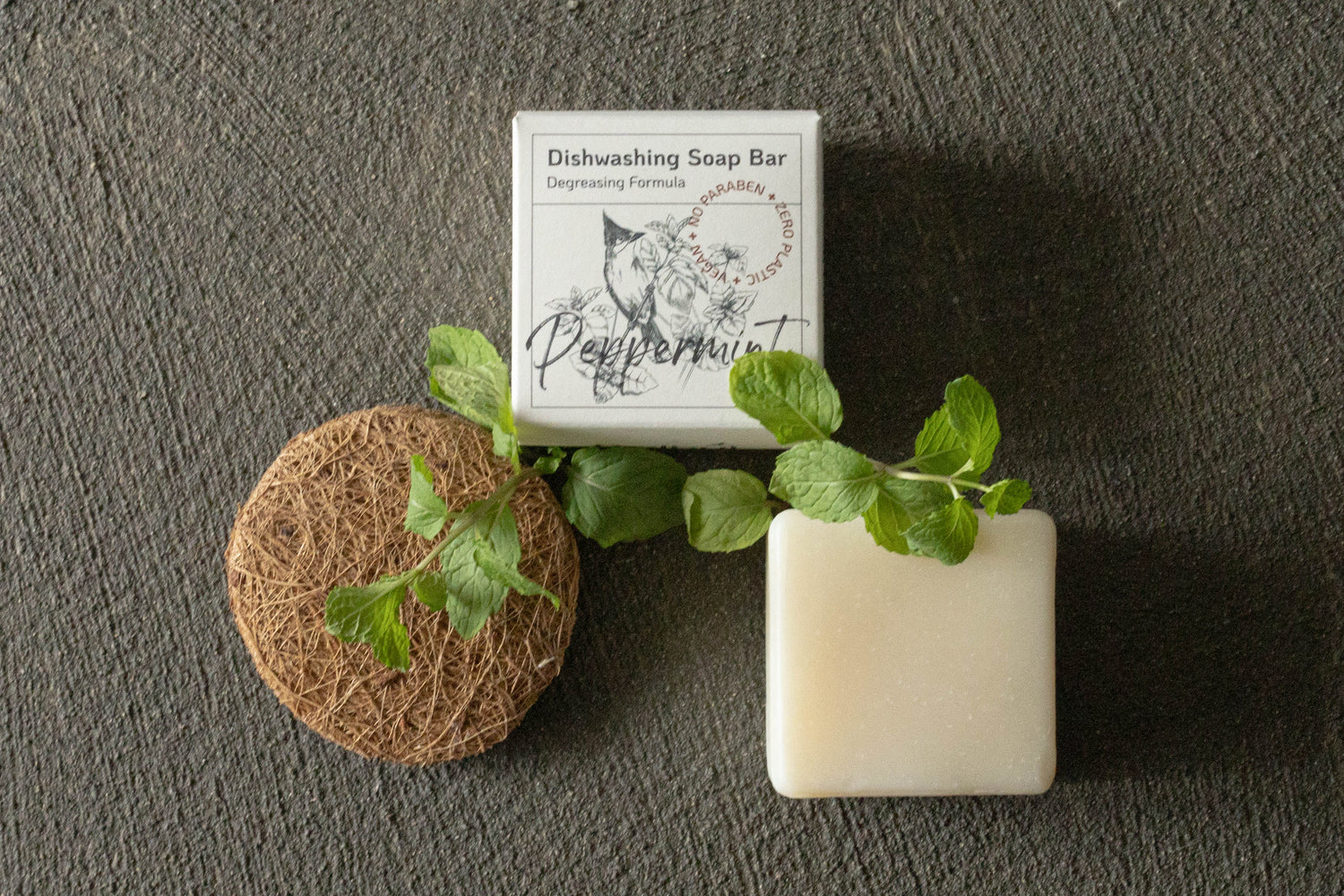 100% Biodegradable
Bulbul Dishwashing Soap is naturally derived and is biodegradable, this includes the packaging that it comes with. It also takes 10 times less energy to produce and transport compared to conventional plastic-bottled dishwashing chemical detergents.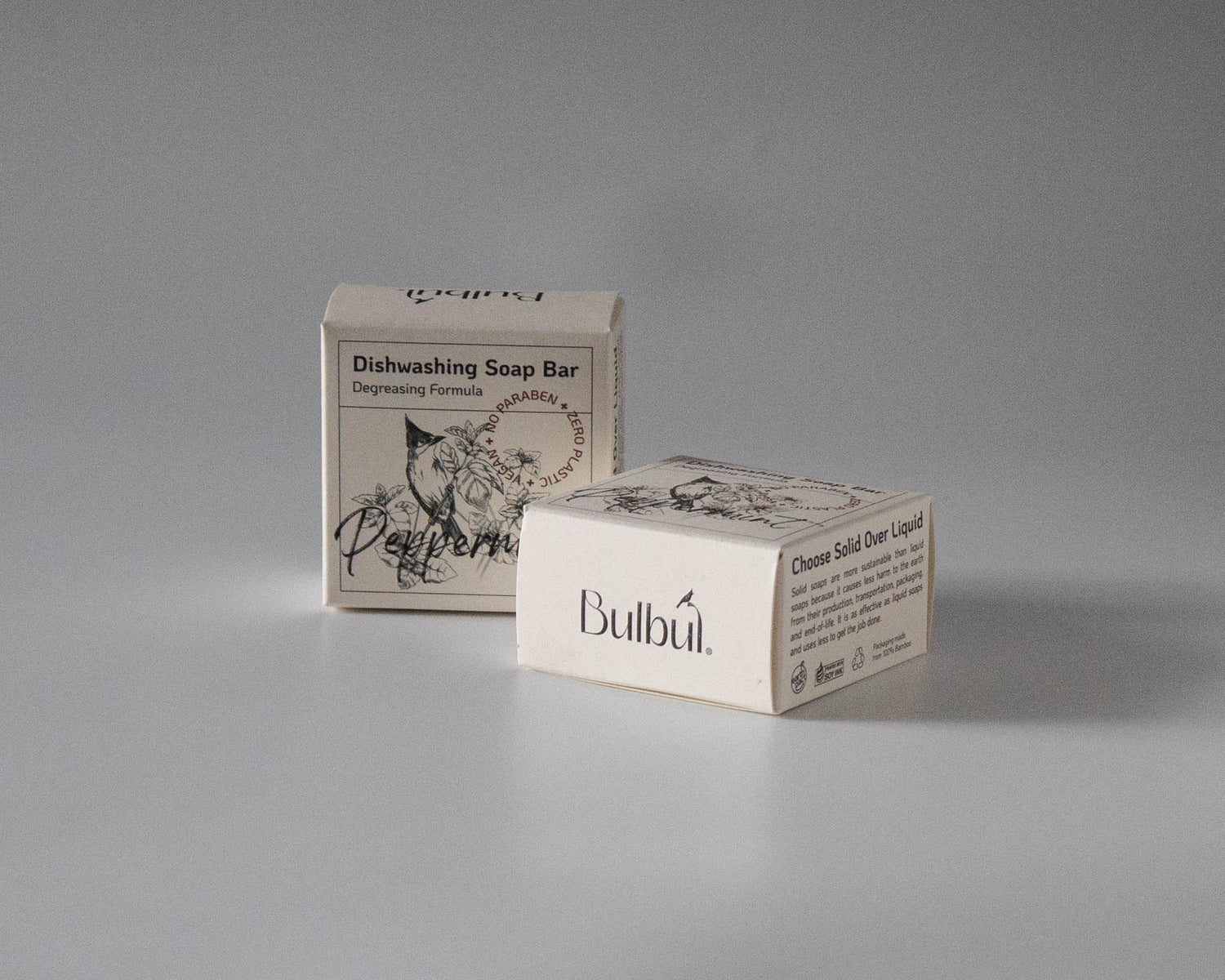 No Plastics Used
Bulbul's Dishwashing Soap Bar uses bamboo paper which is a dense, renewable and fast-growing plant that requires less water to grow which makes it a better alternative to virgin wood pulp paper. Not only that, the packaging uses soy-based ink leaving no harmful chemicals in the environment when broken down.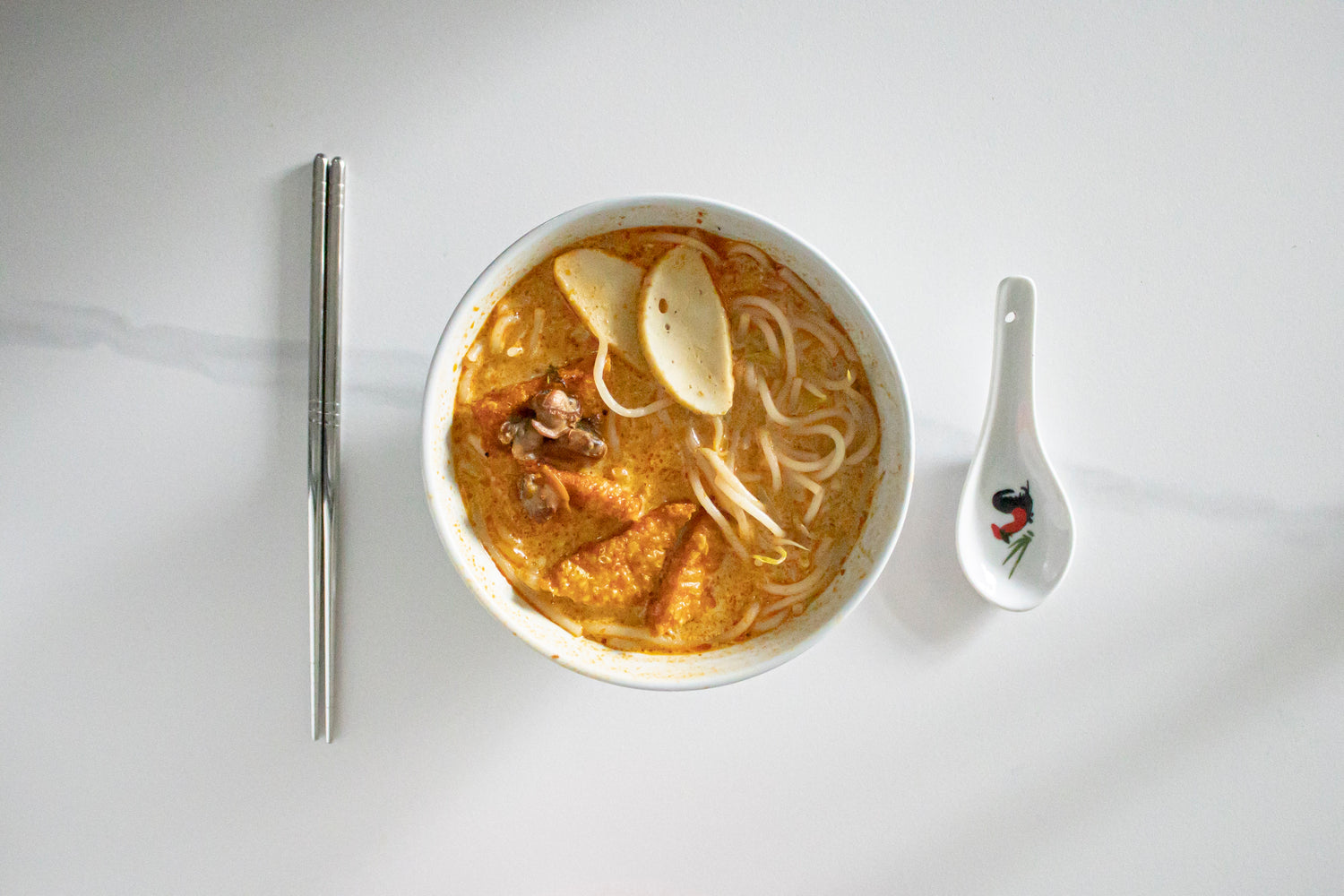 Made for Locals
Regardless if dishes are greased with Laksa, Longtong or Prata, Bulbul's dishwashing soap bar is specially formulated to cleanse tough grease from South-east-asian foods under cold tap washing. Best of all, Bulbul's dishwashing soap bar is made from 100% natural and vegan ingredients.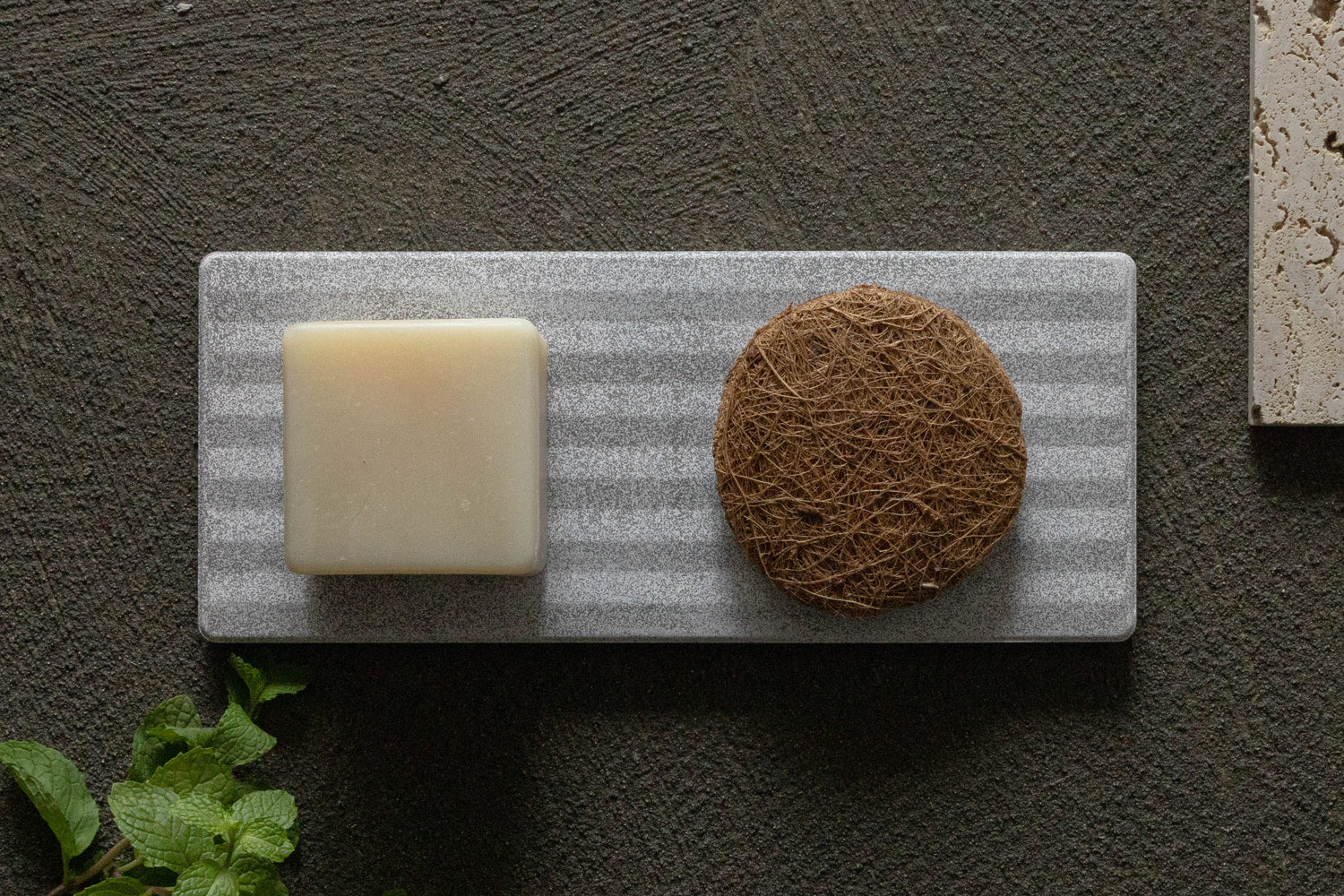 No Harmful Chemicals
Most liquid dish detergents are made with synthetic chemicals including sulphate and preservatives which can remain even after washing which harm your body and the environment.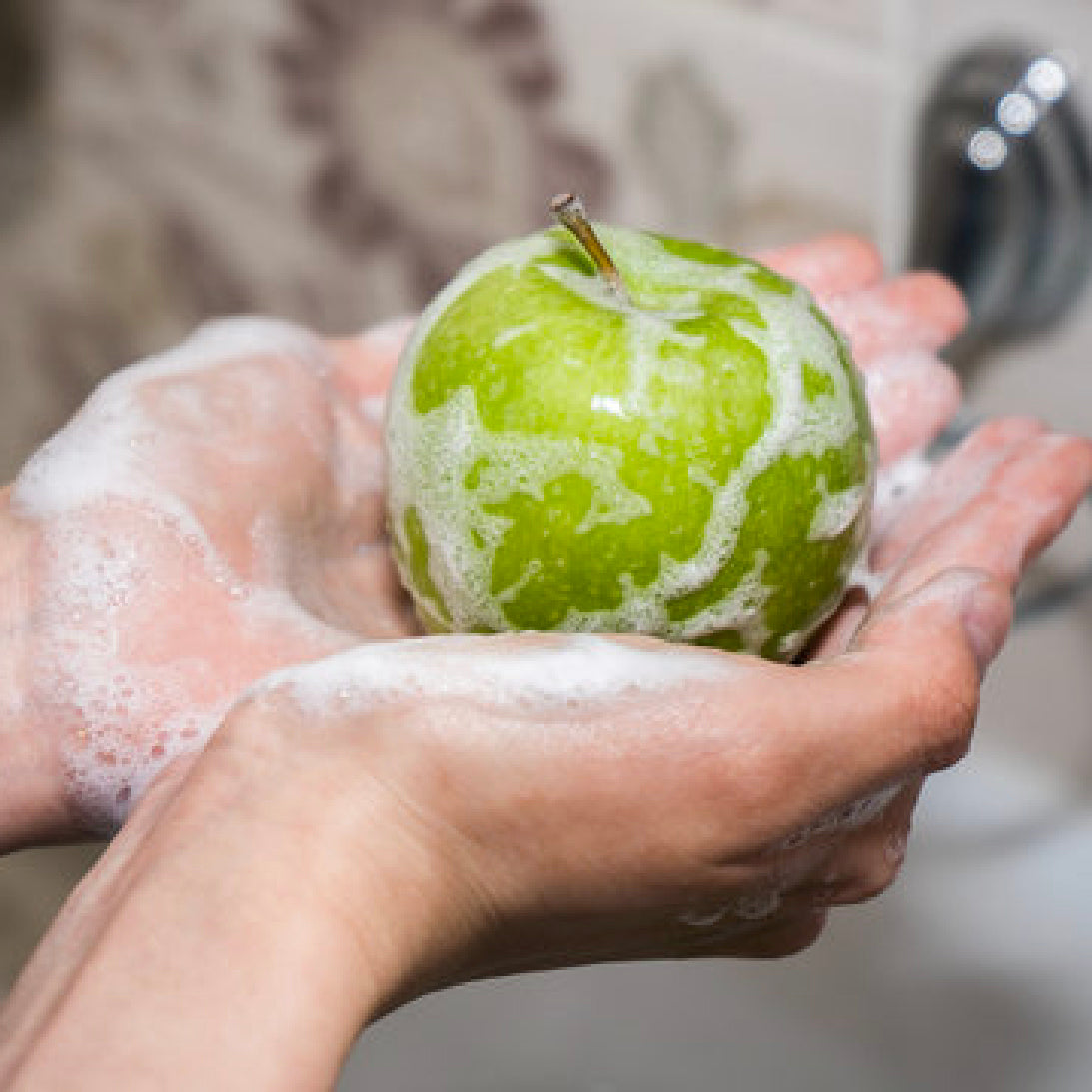 Fruit & Vegetable Washing
Bulbul's dishwashing soap bar is naturally derived. Able to clean the wax coating on fruits and vegetables before eating.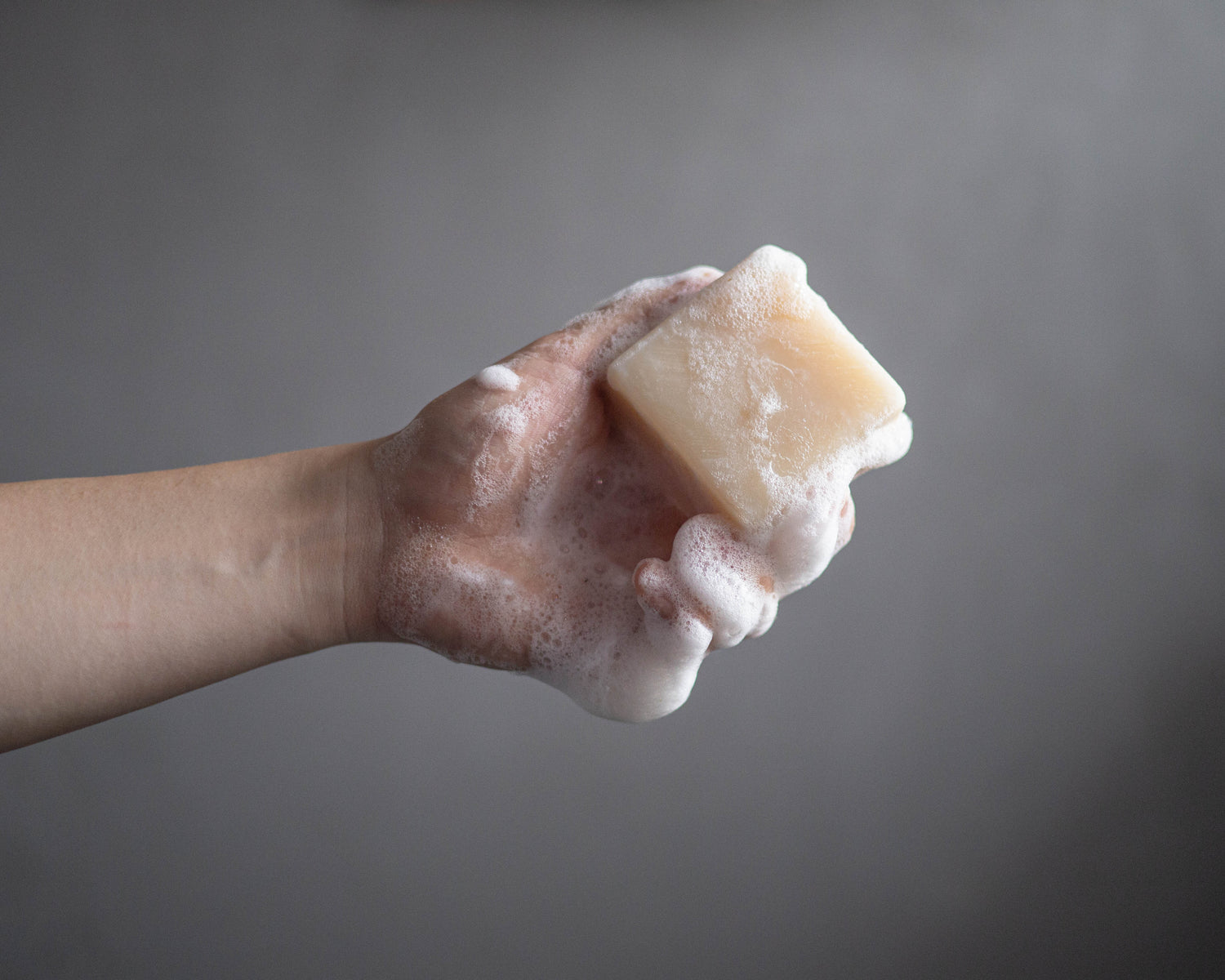 Natural Glycerine
The soap is made using cold-processed method which produces natural Glycerine. Glycerine helps protect your skin removing the needs to wear gloves when dishwashing.