Terms and Conditions
The following Terms and Conditions apply only to orders placed via Bulbul.sg. It excludes purchases made from other seller portals (I.E. Lazada, Shopee, Carousel, Qoo10).
Welcome to Studio Bulbul LLP's terms and conditions for use. Please read them through carefully before using the website. They do not affect your statutory rights. Your continued use of this website constitutes your agreement to be bound by these terms and conditions which shall also govern all transactions on the website to the exclusion of any other terms and conditions.
Studio Bulbul LLP. ("Bulbul.sg", "Bulbul", "Studio Bulbul LLP", "we", or "us") reserves the right to change these terms and conditions from time to time without notice to you and any changes will take effect on the day they are posted. Any such changes will be posted on this section of the website and your continued use of the website constitutes your agreement to be bound by the prevailing terms and conditions. You will be requested to read and accept these terms and conditions every time you place an order. For this reason, we encourage you to review them whenever you use this website to ensure that you are familiar with the latest terms and conditions. We also recommend to all our customers to print and retain a copy of the terms and conditions for future reference.
Before you place an order, if you have any questions relating to these terms and conditions please contact our Online team by e-mail or call us at 9391 7106 for further assistance. 
1.PURCHASE OF PRODUCTS
Creating the Contract
1.1 You place an order on the website by selecting an item and following the instructions.
1.2 You will have an opportunity to check and correct any input error in your order up until you click the "Place Order" button.
1.3 After you have submitted your order you will receive an order acknowledgement e-mail from us. Please note that this e-mail is an acknowledgement and not acceptance of your order.
1.4 If you are paying by credit card, we will authorize your debit or credit card payment. If you are paying by cheque, we will deposit your cheque on the first working day after we receive it.
1.5 Once payment has been authorised, or your cheque has cleared, and we have determined the availability of stock we will arrange for the delivery of the goods to you. Acceptance of your order and the creation of a legally binding contract between us will only occur when we send you a second e-mail or call you with the details of how your goods will be delivered to you.
1.6 We reserve the right to decline all or part of any order for whatsoever reason and should this occur we will e-mail you with these details.
1.7 It is recommended that you retain all e-mails relating to your order and contract.
1.8 The details of your specific contract are filed by us. Should you want any information regarding your order you may contact us at Contact@bulbul.sg 
2.1 If you have chosen to pay by card, once your order is received we will process the payment for your order by way of the credit or debit card details you have provided. In the event that there is insufficient stock to satisfy your order you will be informed as soon as possible. A refund will be processed through your chosen credit or debit card used for the payment of the order.
2.2 We will advise you if your payment details cannot be authorized for any reason or if your cheque has failed to clear. We may then invite you to pay by another method.
2.3 All prices and charges on this website are quoted in SG dollars. The price you pay for your order is that price which is displayed on the website. Prices include GST unless otherwise stated but exclude delivery charges. Delivery charges are calculated as part of the checkout process. If we discover an error in the price of goods you have ordered we will inform you as soon as possible and give you an option of reconfirming your order at the correct price, or cancelling the order. If we are unable to contact you we will treat the order as cancelled and you will receive a full refund.
3.1 All credit and debit card payments that are made on our website are protected by a secure connection. This secure connection ensures that your credit and debit card is encrypted prior to it being transferred to the bank for authorization.
3.2 As an additional security means, no credit or debit card details submitted online are stored directly by us once your order has been processed.
3.3 If you have authorised us to obtain a second or final payment of your order on your chosen card, we will use the same secure connection to request these monies to be transferred to the bank for authorization. Your CV2 number is not retained by our Secure Payment Provider (SSP).
4.1 All delivery services are provided by our third party service provider.
4.2 The delivery fees are based on the delivery of one Order to a single address within Singapore. Promotional delivery fees may apply at our discretion and may be withdrawn at any time before the Order is confirmed.
4.3 For premium and standard deliveries, we will try our best to meet your chosen delivery date and timeslot, however, there may be times where we are unable to do so, and when this happens, we will contact you to re-arrange the delivery date and timeslot.
4.4 You shall inform us of any delivery restrictions or difficulty in accessing your property when you place an Order, and ensure that the relevant permissions are obtained from the building/residential management prior to the scheduled delivery date. If there are any deposits required to be paid to your building management before delivery, it will be arranged by you - our delivery courier and Bulbul.sg will not be obliged to do so. If our courier is denied reasonable access to your location (such as but not limited to having to physically transport the items a long distance away from the delivery location), additional fees will be applicable which will be advised on the spot, payable directly to our courier. If we are unable to deliver on the confirmed delivery date and timeslot due to any difficulty in accessing your property, a re-delivery fee of $40 shall apply for the next delivery attempt. We are not obliged to complete the delivery of your Order prior to receiving payment of the re-delivery fee.
4.5 On delivery, it is your responsibility to examine the Product(s), check the condition of the packaging, ensure that the correct number of packages has been delivered and ensure that the product(s) delivered to you is free of defects. You will be asked to sign the proof of delivery to confirm this. If there are any issues, you should detail this accordingly on the proof of delivery. If you refuse to sign the delivery document, this will be taken as a refusal to accept delivery.
4.6 Please make plans to be available to accept your delivery. If you are not available, there must be a person aged 18 years and above that is capable of receiving delivery on your behalf, and you agree that we can rely on such person's instructions as if they were your own. We are not obliged to verify that that person has been authorized by you to receive delivery of the Order. Our service providers are not permitted to leave any Product(s) that have not been signed for. In the event of an unsuccessful scheduled delivery, a re-delivery fee of $40 shall apply for the next delivery attempt. We are not obliged to complete the delivery of your Order prior to receiving payment of the re-delivery fee.
4.7 In the event of any unforeseen circumstances (such as lorry breakdown, traffic accident, major traffic delays or severe weather) we will do our best to contact you to rearrange an alternative delivery date and timeslot.
4.8 Before the delivery, please ensure that there is sufficient access and space for delivery and assembly and that any staircases and lifts providing access are suitable for the delivery. Please move objects which could be damaged during the delivery, such as lights, vases, pictures et cetera. If you require our courier to move the items around for you, if deemed possible by our team, additional charges will apply at $10 per item, subject to staircase delivery fees (If any). If you require dismantling services of existing furniture, please contact us in advanced for us to advice you on the charges involved. Bulbul reserves the right to turn down dismantling requests, at our sole discretion, if it is deemed not possible to be carried out. We are not obliged to perform these additional services prior to receiving payment for them.
4.9 Every effort will be made to deliver the Product(s) to your stipulated address, provided that it is safe and feasible to do so. If our service providers are of the view that it is unsafe to their personnel, to any other person or that any attempted delivery is likely to cause damage to the Product(s) or to the property at the stipulated address (including surrounding property) or that the delivery is deemed unfeasible, we reserve the right to cancel the delivery. Upon cancellation, a refund of any of your prior payments for that delivery will be made by within two weeks from the initial delivery date. Should delivery via staircase be deemed necessary and safe, additional charges will be as follows: $10 per item per storey. To keep to the day's delivery schedule, we also reserve the right to reschedule an alternative delivery date and time should the initial timing of delivery be unfeasible for a staircase delivery.
4.10 Our service providers will not use any specialized lifting equipment and/or remove any fixtures at the stipulated address (e.g. doors, windows, door frames etc.) in order to complete the delivery. If any of such equipment or removals is required, you must arrange these before the delivery takes place. Our service providers is not obliged to assemble delivered Product(s) unless you have placed an Order for assembly services. If you are concerned about possible damage to the Property (e.g. flooring etc.) during or after the delivery, please make sure you cover the property with protective sheets/ floor protectors.
4.11 Additional surcharges are applicable for selected locations. For more information on additional surcharges, please refer to our Delivery Policy.
4.12 To qualify for free delivery, your delivery location must be accessible via elevator (i.e. on the same storey as lift landing) or must be on the same floor as the goods loading/unloading area. If the delivery crew is unable to send furniture to your location via the elevator at the point of delivery (eg. furniture is unable to fit into elevator, elevator unservicable upon delivery crew's arrival, refusal of elevator access by building management etc) we will assess at our own discretion the feasibility of the furniture being carried up via the staircase in a non-hazardous manner.
4.13 Where multiple items have been ordered, we will endeavor to deliver them all together by the longest delivery time quoted, unless a split delivery is requested. This additional service will be subject to a further carriage charge. If the circumstances of your order change, we will contact you. If, however, it is delayed due to circumstances beyond our control, then we cannot accept any liability for consequential loss.
4.14 You will become the owner of the goods (and be liable for the loss or destruction of the goods) at the time of delivery, provided that we have received payment in full for the goods.
4.15 Our team will carefully install your new furniture in your home, exactly where you want it (subject to access). They will remove all wrappings and packaging and dispose of them for you only at your request which will be signed for. Old mattresses and other furniture may be removed on a like for like basis subject to additional disposal charges. Please contact our customer service team for more details.
4.16 For any changes and cancellation of Services for truck delivery, please contact us at Contact@bulbul.sg with your order details. Cancellation of delivery services is allowed no longer than 2 days prior to the scheduled delivery date. Please note that a separate transport fee applies for adding assembly service.
4.17 Please also note that any change and/or cancellation to the services and/or delivery date and/or timeslot 2 days before your schedule delivery date will result in you incurring additional fees of $19.90. In particular, if your new delivery date exceeds 60 days from the date of your Order, you may incur additional storage fees at the prevailing rates. We are not obliged to complete delivery of your Order or provide any additional services that you have requested prior to receiving payment of additional fees (if applicable).
4.18 We will not be responsible for any damage to your property if you fail to comply with this Delivery of Orders section.
Access to the destination room
5.1 Before placing an order, please check that the items of furniture will fit through any passages, stairwells, landings and doorways on the way to the destination room.
5.2 Should you have any concerns over access, then please note them on the comments box on the order or contact us by e-mail or call 92391987 for further assistance.
6.1 You are entitled to a statutory cooling off period beginning from the date you placed your order online and ending 100 days after you received the goods. The following goods are excluded from this cooling off period:
- Clearance/ As-is Products/ Set offers
- Customized/made-to-order products
- Products that require on-site assembly
- Bedroom Sets
- Modular Wardrobes
- Products that are NOT in new and unopened condition
- Products that have been removed from their original packaging, stained, used, washed, torn, dented, discolored, damaged and/or with traces of fragrance or odours.
6.2 You must inform us in writing during the cooling off period that you are cancelling the contract (only e-mails made to Contact@bulbul.sg are accepted).
6.3 If you have not received the goods at the time of cancellation of the contract, and we have not processed the goods for delivery, we will refund to you all the monies paid by you for the goods in question including the delivery charges in the same form of payment originally used for the purchase as soon as possible, and in any event within 30 days of your cancellation being accepted.
6.4 If you have not received the goods at the time of cancellation of the contract, but we have processed the goods for delivery, and they are en route, you must not unpack the goods when they are received by you. You are the owner of the goods once they have been delivered to you and you are liable for their loss or destruction. The goods must be returned to us as soon as possible.
6.5 If you have received the goods at the time of cancellation of the contract, the goods must be returned to us as soon as possible. You are the owner of the goods once they have been delivered to you and you are liable for their loss or destruction.
6.6 Refunds will exclude fees paid for:
- Delivery
- Assembly
- Delivery Location
- Delivery Timing
- Staircase delivery
6.7 The refund will be in the same form of payment originally used for the purchase as soon as possible, and in any event within 30 days of your order being accepted, PROVIDED THAT the goods are returned by you and received by us in the condition that they were in when delivered to you. Goods must be in resalable condition, unused and undamaged with their original packaging fully intact. We have full discretion to decide if any item is in a condition suitable for return and reserve the right to reject any returns that we deem unfit.
6.8 If you do not return the goods to us we shall be entitled to deduct the direct costs of recovering the goods from the amount to be refunded to you.
6.9 Subject to the availability of our logistic resources, the date and time of the pickup of the item you wish to return will be allocated to you. Unless prior arrangements have been made with Studio Bulbul LLP., requests for returns made directly at our warehouse will not be accepted.
6.10 There will be a restocking fee at 18% of the price you paid for the item or a minimum fee of $40, whichever is higher. You will be refunded the below amount:
Refunded Amount = Final Paid Price - Delivery Fee - Other Fees (If any) - Restocking Fee (18% of Final Paid Price or $40, whichever is higher)
If you decide to return/cancel an order or an item that has been purchased with a discount code applied, the amount refunded will be subject to the minimum spend of the discount code. This means that if the items returned bring the remaining total below the minimum spend of the discount code then the discounted amount will be deducted from the refund. For example, a $100 discount (with a minimum threshold spend of $1000 – excluding the delivery charge) will be removed if the returned product(s) brings the total order value below $1000.
7. Damaged or Defective Goods
7.1 Every effort will be made to ensure that the goods you have ordered arrive undamaged and without defect.
7.2 If the goods are found to be either damaged or defective in any way at the time of delivery, you must complete an incident form, which will be provided by the customer service team.
7.3 If the goods are found to be defective we will, at our discretion, repair the item, replace the item or compensate a fair portion value of the item.
7.4 Bulbul warrants that all furniture to be free of defective materials and workmanship. Warranty periods vary by product, commencing from the date of delivery.
If during the warranty period, a product is deemed defective due to a manufacturing defect, Bulbul will repair or replace part(s), at Bulbul's option. This Warranty covers the replacement or repair of any product that has a manufacturing or material defect that is not the result of normal wear and tear, misuse of product, or a natural characteristic of the material used.
7.5 This Warranty is not transferable and any subsequent purchaser buys the product 'as is', is without the protection of the Warranty. The warranty does not cover products used for commercial purposes.
7.6 Subject to the availability of our logistic resources, the date and time of the pickup of the repair or exchange of the defective item will be allocated to you.
7.7 CLAIM PROCEDURE
Any claims will have to be emailed to Contact@bulbul.sg attached with photos/videos of defects and order number. Please provide a photograph of the whole item (the whole item should be visible in the photograph). A close-up photograph of the defective area, or the area that requires servicing/repairs. We will request for more details when required. If you require our assistance to go to your location for assessment, an assessment fee of $40 shall apply before our courier heads down. If it is found to be a manufacturing defect, we will refund you the assessment fee in full.
7.8 LIMITATIONS AND EXCEPTIONS:
- Proper care and usage are essential to preserving your rights under this warranty. This warranty does not apply if your Bulbul.sg furniture is damaged by using detergents, abrasives or other harsh cleaning agents.
- Our furniture comes with warranties for up to 10 years on structural manufacturing defects.
- For natural wood products, colour, grain, and texture variations are natural characteristics of authentic wood surfaces and are evident in every piece of wood - making each piece unique. Natural wood products will exhibit unique grains, scars, knots, splits and fissures.
- Slight variances in the delivered product's measurements is to be expected and is not considered a defect, especially for products that contains foam, wood or springs in the materials.
- This limited warranty does not cover damage resulting from negligence, abuse, normal wear and tear , or accidents: including (but not limited to) burns, cuts, scratches, tears, scuffs, watermarks, indentations or pet damage.
- The warranty does not cover pest infestations introduced by external sources and/or existing infestations at the delivery address.
- We will not be liable for any damage to property or injuries from improper usage of furniture. For example, pushing a bulky furniture that is not designed for pushing (unless stated) may result in damage to property and injuries. Please take precautions such as having floor protectors when using or moving the furniture around. When in doubt, please contact our customer service team.
- All photos in this website are provided by the manufacturers and efforts are taken to ensure accurate representation of the products as possible. However, due to lighting or photo taking constraints, product's actual color may vary slightly from the photo. Sometimes it might be due to the different settings on your display screen. Different batches of productions might also vary slightly in dimensions or color. We cannot guarantee that the color you see accurately portrays the true color of the product.
- The warranty does not apply if the product is used outdoors with the exception of furniture designed specifically for outdoor usage.
- Any product modification by the consumer or other parties not authorised by Bulbul will void this limited warranty.
- This warranty does not cover items purchased as 'Studio Pieces' or designated as 'AS IS' at the time of purchase and products not purchased directly from Bulbul.sg.
- Bulbul's decision on all issues relating to complaints as to defects either of workmanship or materials shall be final and conclusive. Any decision to repair or have part(s) replaced shall be at Bulbul's sole discretion.
- Any item repaired or replaced under this Limited Warranty will be covered by the Limited Warranty for the remainder of the original warranty period only.
- This warranty covers in respect of manufacturing defects detected within the warranty period, the cost of material components, replacement parts, labour and transportation charges.
- For servicing that is not covered under manufacturing defects warranty, charges start at $40, and are subject to change depending on the items or parts which needs to be serviced. Bulbul reserves the right to impose charges for additional materials if the required repair works involve the procurement of materials which are not available at the time of request.
- In respect of manufacturing defects detected after warranty period, the cost of material components and replacement parts, with all labour charges and transportation costs (if any) to be covered by the Purchaser. Any decision to repair or have part(s) replaced shall be at Bulbul's sole discretion.
- Bulbul.sg reserves the right to refuse further services under circumstances whereby it is determined by the company that the repeated efforts of the company and its staff are unable to meet the demands of a customer.
8.1 We reserve the right not to accept any order request if:
8.1.1 we have insufficient stock to deliver the goods you have ordered;
8.1.2 we do not deliver to your area;
8.1.3 one or more of the goods ordered was incorrectly described or priced on the website;
8.1.4 the payment transaction is not authorized; or
8.1.5 you have not complied with the provisions of paragraph 12 of these terms and conditions.
8.2 If we do cancel your contract we will notify you by e-mail and will refund to you any sum paid by you to us in respect of the contract as soon as possible, and in any event within 30 days of the cancellation of your order. We will not be obliged to offer any additional compensation for disappointment suffered.
9.1 As far as reasonably possible all products featured to buy on the website are either in stock and available at the time of ordering, or are produced to order with the anticipated lead-time published on site
9.2 If any item is out of stock we will notify you and proceed in terms of paragraph 2.1 or 2.2 as appropriate.
While every effort is made to meet our customers' demands, cancellations or variations may be necessary as a result of an Act of God, war, strike, lockout, labour dispute, fire, flood, drought, or other causes beyond our reasonable control.
11.1 If you have a complaint or a particular remark to make please do not hesitate to contact us immediately by telephone or e-mail, the details of which are contained under the "Contact Us" page.
11.2 Any complaint will be dealt with fairly, effectively and confidentially. Your statutory rights as a consumer are unaffected.
12.1 In order to be eligible to enter into a contract with us to purchase goods through the website you must:-
12.1.1 provide the required information including your real name, payment details including your card address; your delivery address if different from your card address; e-mail address and telephone number;
12.1.2 be over the age of 21.
If any part of these terms and conditions is unenforceable (including any provision in which we exclude our liability to you) the enforceability of any other part of these terms and conditions will not be affected.
These terms and conditions shall be governed by and construed in accordance with Singapore law and you hereby agree to be subject to the jurisdiction of the Courts of Singapore. All contracts are concluded in English.
Data Protection and Privacy
The information you provide to us remains confidential. We are committed to protecting your privacy. We will only use the information that we collect about you lawfully. We collect information about you for two reasons: firstly, to process your order and, secondly, to provide you with the best possible service. You specifically authorise us to transmit information to or to obtain information about you from third parties (including, but not limited to, your debit or credit card number), to authenticate your identity, to validate your debit or credit card and to authorise the transaction. You acknowledge that you consent to the processing of such information. Click here for details of our Delivery Policy, the terms by which you acknowledge and agree to be bound by. Should you wish to contact us regarding our Privacy Policy please do so (for details see the "contact us" page of the Website or Part D of these terms and conditions).
16.1 These terms and conditions together with our current website prices, delivery details, contact details and Privacy Policy set out the whole of our agreement relating to the supply of goods to you by us.
16.2 Nothing said by any salesperson on our behalf should be understood as a variation of these terms and conditions or as an authorized representation about the nature or quality of any goods offered for sale by us.
16.3 Save for fraud or fraudulent misrepresentation, we shall have no liability for any such representation being untrue or misleading.
17. INTELLECTUAL PROPERTY RIGHTS
The content of this Website is ©Bulbul.sg (or its third party licensors). You acknowledge and agree that all copyright, trademarks and all other intellectual property rights in all material or content supplied as part of the Website shall remain at all times vested in us (or our licensors). You may not copy, reproduce, change, modify, license, transmit or sell any material or content contained herein and you are permitted to use this material only as expressly authorised by us (or our licensors).


18. DISCLAIMER
Studio Bulbul LLP is providing this Website on an "as is" basis and makes no representations or warranties of any kind, whether express or implied, in relation to this Website, or its contents and disclaims all such representations and warranties. In addition, Studio Bulbul LLP makes no representations or warranties about the accuracy, completeness, or suitability for any purpose of the information on this Website. The information contained in this Website may contain technical inaccuracies or typographical errors. All liability of Studio Bulbul LLP howsoever arising for any such inaccuracies or errors is expressly excluded to the fullest extent permitted by law.
Neither Studio Bulbul LLP. nor any of its directors, employees or other representatives will be liable for loss or damage arising out of or in connection with the use of this Website. This is a comprehensive limitation of liability that applies to all damages of any kind, including (without limitation) compensatory, direct, indirect or consequential damages, loss of data, income or profit, loss of or damage to property and claims of third parties.
Studio Bulbul LLP accepts no liability for any information or content contained in external third party websites which link to or from this Website.
Notwithstanding the a foregoing, none of these exclusions and limitations are intended to limit any rights you may have as a consumer under local or other statutory rights which may not be excluded nor in any way to exclude or limit our liability to you for death or personal injury resulting from our negligence or that of employees and/or agents.


19. Disclaimer
The content of this website is general and is provided for information purposes only. The material on this website is not and should not be regarded as advice, including legal or medical advice. To the fullest extent permitted by law, Bulbul does not give any express or implied warranties and makes no representations in relation to this website. In particular, while reasonable care is taken in its preparation, Bulbul does not guarantee or warrant the accuracy, reliability, completeness or currency of the information on this website or its usefulness in achieving any purpose. Information on this website should not be used without validating that information from appropriate sources and obtaining professional advice where it is prudent to do so. You should make and rely upon your own assessments and enquires to verify the accuracy of the information provided.

In addition, to the fullest extent permitted by law, Bulbul does not warrant that the website itself is free from any computer viruses or other defects or that your access to the website will be continuous or uninterrupted. Bulbul accepts no liability arising from your access to this website.


20. CONTACT US
E-mail address: Contact@bulbul.sg
92391987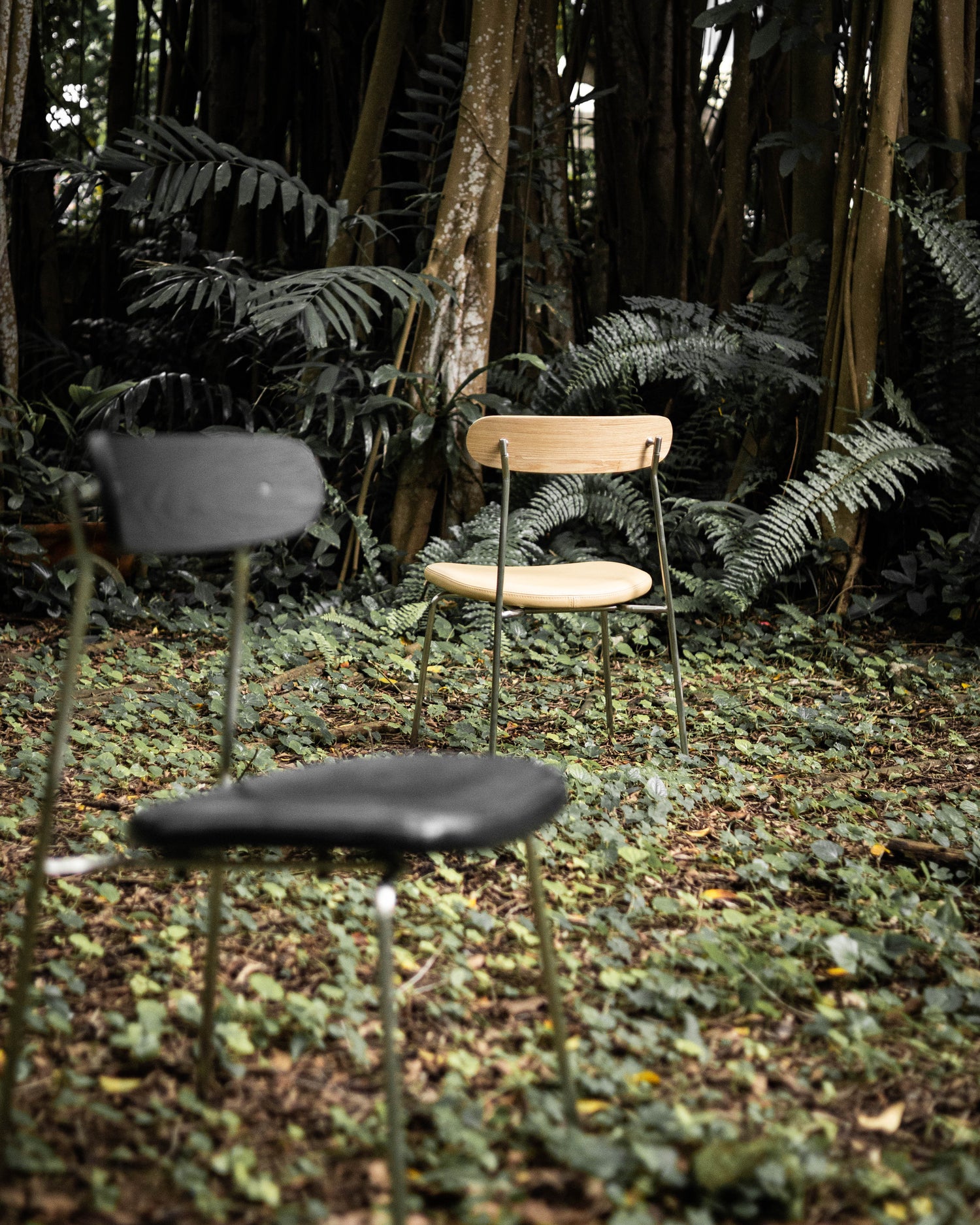 Motivated by a vision of a bright future for our people and planet. We design and provide general home goods that both improve lifestyle and redefine wants/needs through cutting-edge innovation and good design. We are not about supply and demand, but about lifestyle and mindful consumption. We partner with like-minded and innovative companies to design and develop high-quality products for better living.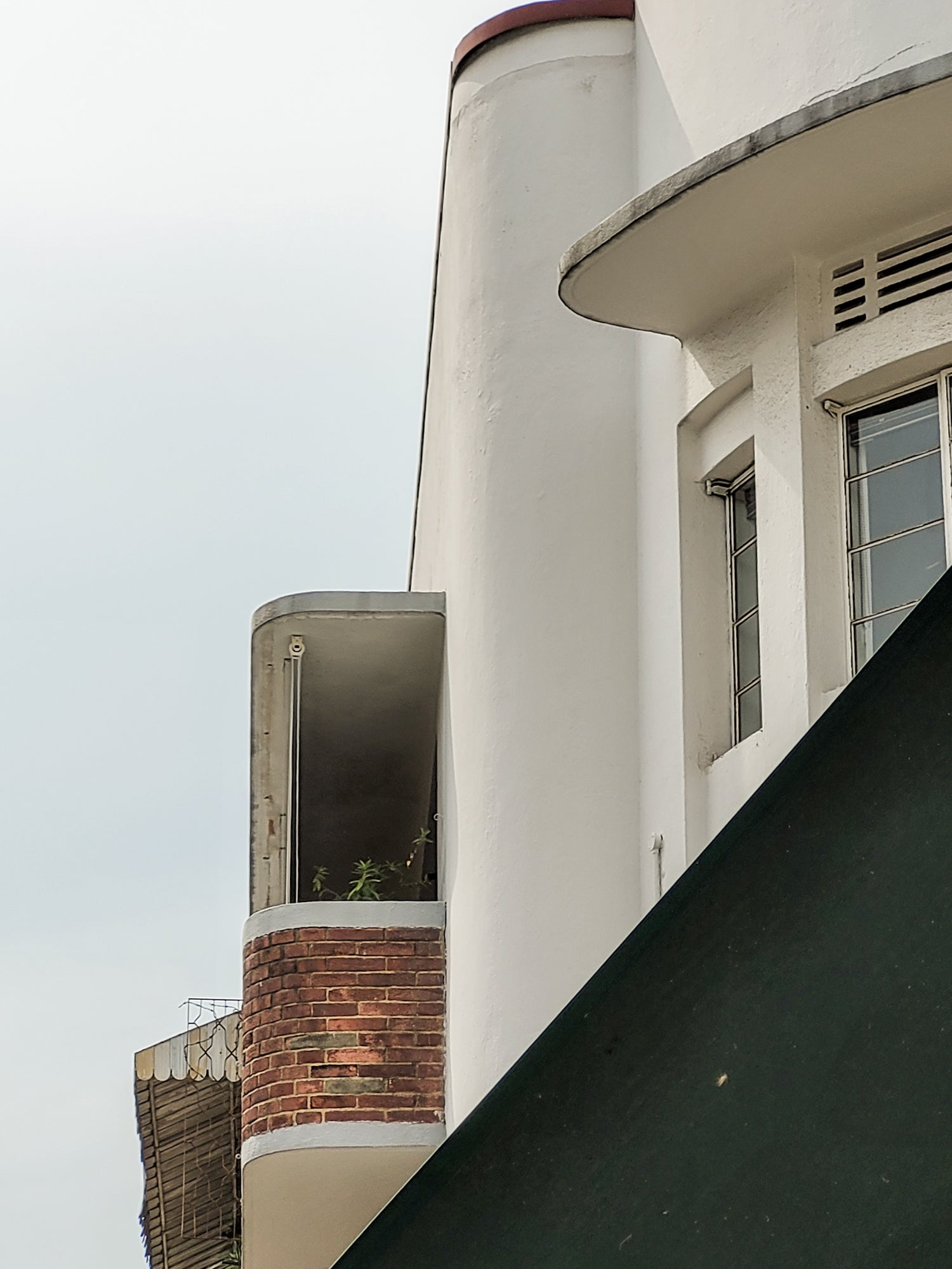 Sustainability is not just a way of life but the core of how we make decisions
We strive for a sustainable future and inspire positive lifestyles that are simple, intentional, and beautiful.
We aim to make products that inspire people to stay in touch with nature and preserve its bounty by encouraging people to be a little more aware of our beautiful world and have a thanksgiving approach to everyday living.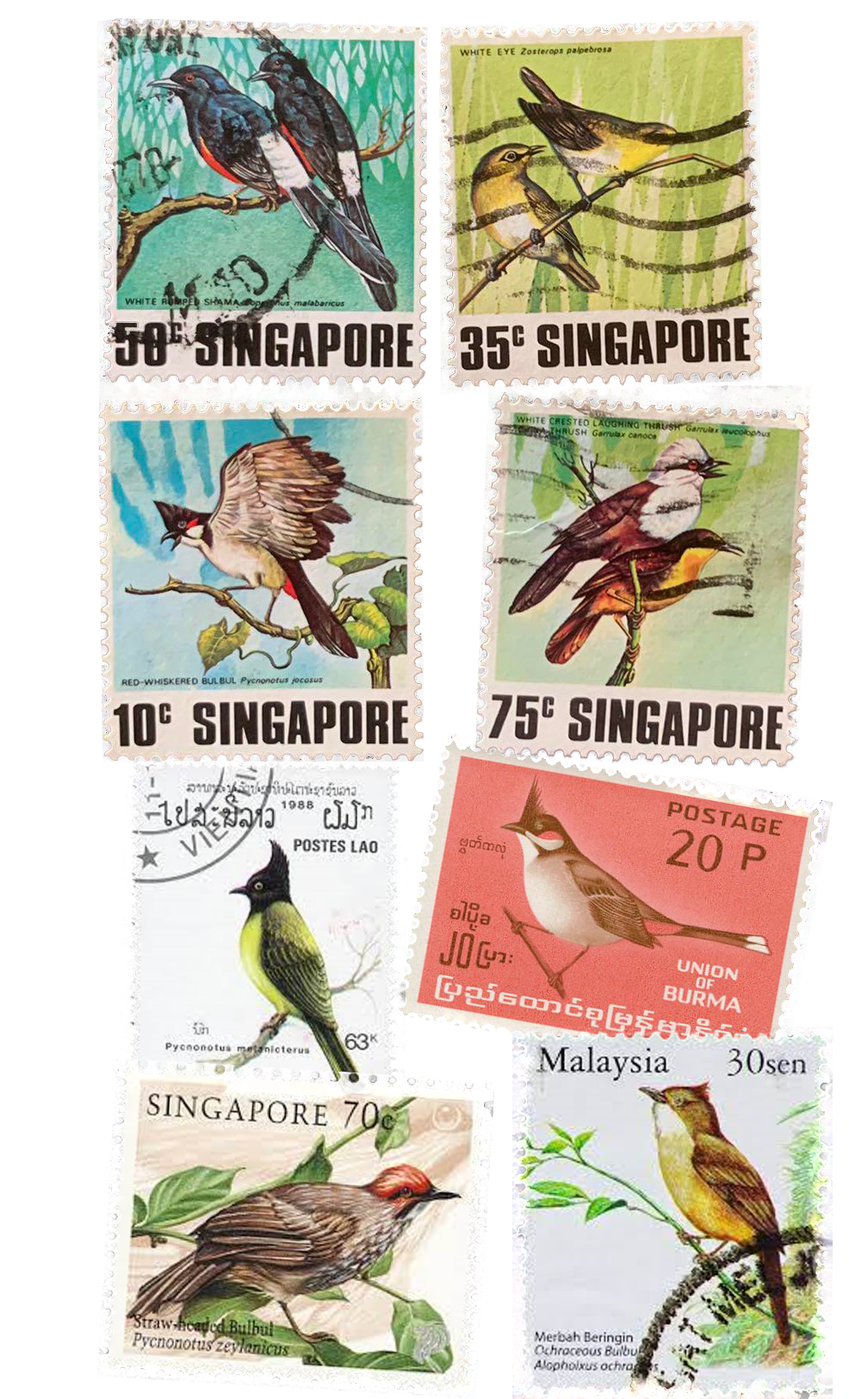 The Symbol
A songbird cherished for its grace and chimes, the Bulbul bird evokes calm among many living in Singapore and Southeast Asia when when parks have once been enjoyed by bird watchers and enthusiasts during the days of simpler living. With the Bulbul as our emblem to inspire better living, our brand aims to build sustainable lifestyles and endearing relationships with our users through thoughtful design and curation.
The 2 founding members are accomplished product designers with more than 10 years working on product and industrial designs. The like-minded pair took their post-graduate degree studies in subjects of design with emphasis in sustainability research.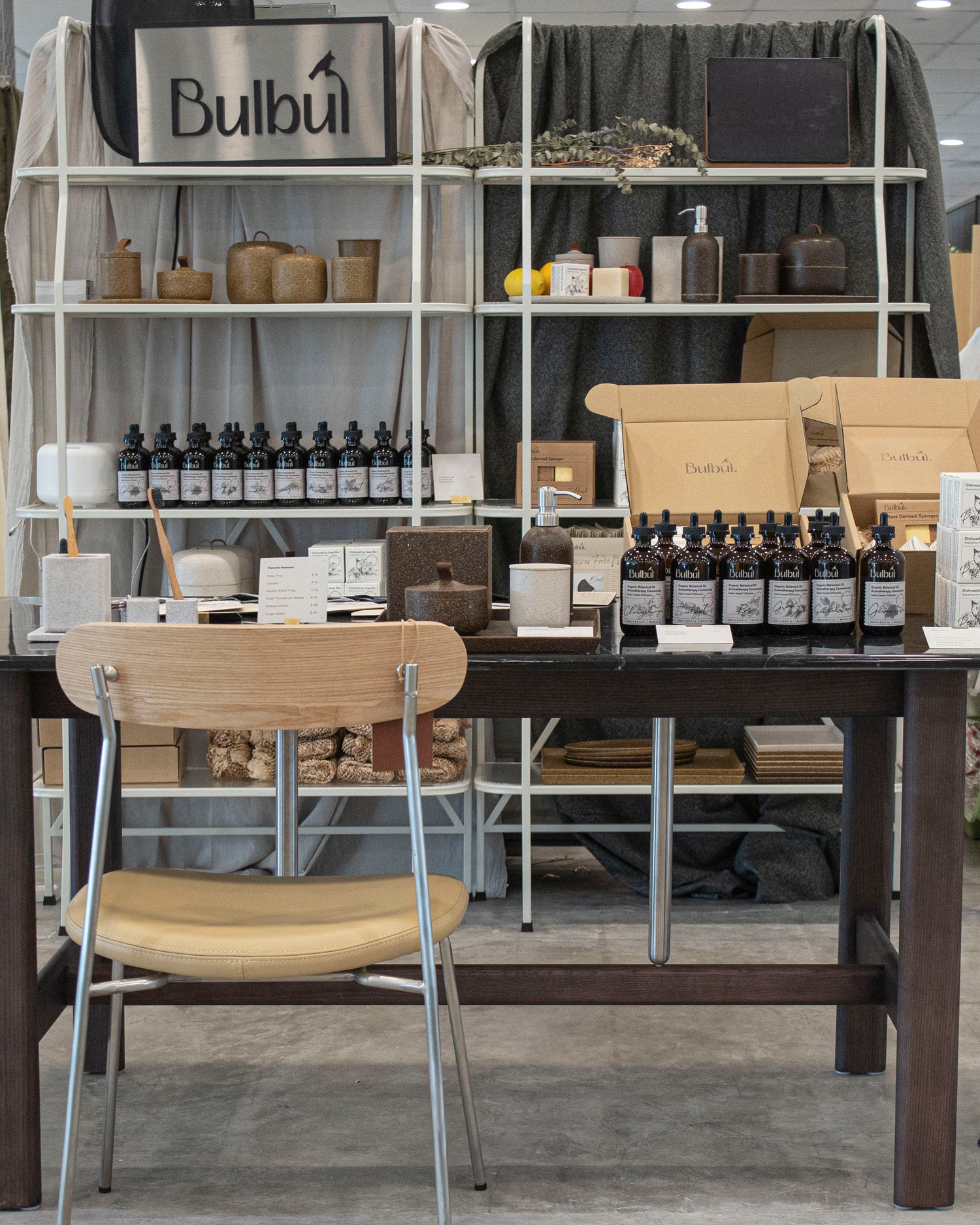 Message from the founder
"We are a small yet ambitious company committed to cultivating a diverse range of thoughtfully crafted products that have the power to revolutionize the way we approach purchasing decisions. In an increasingly complex landscape of environmental concerns and human consumption patterns, it is crucial to recognize that every item we purchase and utilize holds the potential to shape our future. As such, we envision a world where companies, regardless of their size, actively prioritize sustainability and take tangible steps towards preserving our planet."
Amos